IMPRS / SKIES workshop on Entrepreneurship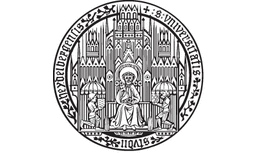 IMPRS-HD and and centre for Entrepreneuship at Heidelberg University had organised a workshop Jan. 11-13. 2022 for astronomy MSc students, PhD students and early-career postdocs.

This was a part of an EU Horizon 2020 program called "Skilled, Innovative and Entrepreneurial Scientists", that has been initiated by colleagues from Leiden Observatory.
The workshop was to train young astronomy researchers about careers outside academia (mainly). Workshop topics included awareness of own, transferable skills, job searching and entrepreneurship.


Participants were engaged with multiple exercises, and seven former IMPRS/MPIA researchers, who have since transferred careers outside academia, give talks and answered questions about their experiences.
We thank them for their expert insights and helpful hints how to succeed in business life: Johannes King, Sebastian Jester, Natalie Raettig, Olivera Rakic, Paula Sarkis, Johny Setiawan, Tessel van der Laan.
The workshop culminated in a visit of one of the start-up incubators on the new campus of Heidleberg University.

We were happy about 25 registrations and overall 15 active participants.

The workshop was lead by MPIA researchers, Christian Eistrup, and Riccardo Franceschi, and an expert on local entrepreneur opportunities from Heidelberg University ("hei_Innovation"), Bartosz Kadjas, who were all trained as workshop trainers by the EU SKIES program.
Have a look to the program.